Want to raise entrepreneurial children?
Join the masterclass program that gives your child the entrepreneurial Skills to secure their future while having fun learning as a family!
Are You The Parents Of A Business-Minded Child?
Is Your Child Full Of Ideas And You Want To Inspire and Teach Them To Embrace Their Entrepreneurial Desire?
Are You Not Sure How To Equip Them With Business Skills Which Are Applicable To A Child?
Do You Want To Learn Easy To Teach Business Skills You Can Pass On To Them?
If You Answered "Yes" To Any Of The Above, Look No Further. This Is The Course For You!
Luke & I are excited that you are here for the program we created, called The Kidpreneur Family Challenge!
I am sure you would agree that never before has a 12 year old and his Father taught a program together about business!
This is a perfect time for both parents & kids to change your mindset and break the traditional way of learning. We know that our kids grow up more successful when they are inspired, empowered, and supported by their parents in a family team environment.
We also know that often you have programmed fears that block you from committing, and that's where we say, "we challenge you to step up and invest in you and your kids personal growth."
Our program comes from combining the journey of Luke's business called Lukesview.com, and my successful coaching business,Troy Aberle International.
The strategies we teach are simple, inspiring, and will create conversations and outcomes that will leave you smiling for years! Trust us to replace doubt and fear with strategy and actions.
Let Luke and I help get your kids off of the couch and inspire them to add this program to their current education curriculum. You are going to love being looked up to, rather than down too at school and community!
SOME OF THE STUFF YOU WILL LEARN INSIDE...
Most programs do not even touch these topics because they do not speak to the kid or parent like true business rockstars!
TOPIC 1
How to find your passion and your purpose.
TOPIC 2
How to Identify the ideal clients you want to serve.
TOPIC 3
Identify your superpower or the talent that can help others.
TOPIC 4
Let's discuss ways parents can open their minds to new possibilities!
TOPIC 5
How to remove your limiting beliefs and fear that come from generations of a fear-based doubtful perception.
TOPIC 6
let's talk about safety so that we understand online and offline bullies and critics.
TOPIC 7
Child Entrepreneurship - What is the future of employment for our kids and young adults?
TOPIC 8
How to host your own Masterminds and build a network that supports you.
TOPIC 9
What are the Six Human Needs that Troy mastered and how can you do the same!
TOPIC 10
Your mental and physical diet, what are you consuming mentally and physically?
TOPIC 11
How to find and align with influential people who can help you.
TOPIC 12
Social Media overview.
WHEN YOU ENROLL TODAY
You're going to get:
Bonus #1: Kidpreneur Virtual Business Expo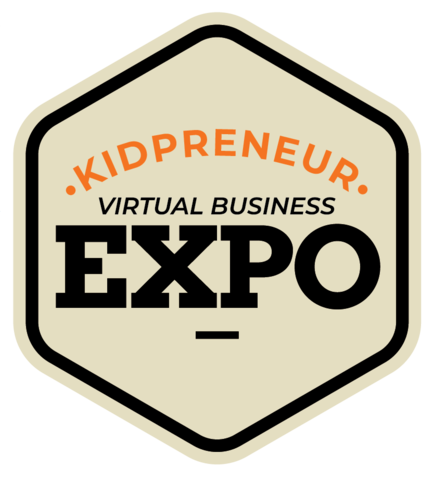 Learn the digital skills to showcase your product or service online!
12 Week program with LIVE virtual sales event!
ONLY 20 SPACES AVAILABLE - Get this for FREE when you purchase the Kidpreneur Challenge TODAY!
LEARN MORE ABOUT KIDPRENEUR VIRTUAL EXPO
Bonus #2:
1 Free MONTH of group coaching membership on our Saturday Morning calls!
If you buy the course only, you get 1 free month.
If you buy the Ultimate package you are upgraded to 7 months!
On Saturday mornings, both of us host students that are wanting to come together and work within a small group to enhance their learning and collaborate with like minded people, or they need guidance to move past roadblocks that are holding them back. The sessions are live and very interactive so that you can directly communicate questions and get the answers you need to accelerate quickly.
What is very cool about these Saturdays, is that we will be bring special guests who are very elite in their field. These guests are part of Luke and Troy's Inner Circle and are people you would never find access too like this venue!
These people are a combination of experts, celebrities, and colleagues who are part of our Kidpreneur team!
Get this for FREE when you purchase the Kidpreneur Challenge TODAY!
LIMITED TIME ONLY
If you buy the course, you are eligible for 1 month of group coaching in our mastermind call!
If you buy the ultimate experience, we will extend your mastermind membership to 7 months!
Bonus #3: Luke will teach you how to build a Studio!
If there is a guy who loves to set up studios to really become creative, it's Luke! He is asked by many for how to set up a room of inspiration and productivity, and here is where he pulls back the curtain with solid advice! He has studied many people and what makes their surroundings successful, so you will want to check this out!
Get this for FREE when you purchase the Kidpreneur Challenge TODAY!
LIMITED TIME OFFER WITH BONUS!
Kidpreneur Family Challenge Online Course + BONUS Kidpreneur Virtual Business Expo
ONLY $246
LIMITED TIME SAVE $180! (Reg $426)
BUY NOW
So... Who are Troy and Luke?
We are the Father and Son team who already have success in our own businesses, and today we are combining what we have learned and executed into the ultimate training program that is sure to inspire you and your family!
Troy Aberle is Luke's Father!
He is a Life & Business Strategist trained by the Robbins Madanes Institute (Tony Robbins) Troy is also a speaker, mentor, and best selling author.
Hello everyone!
It is a privilege to meet and work with people from all walks of life and provide them with strategies I learned from great leaders like Tony Robbins, Brendon Burchard, and Bob Proctor! I am also considered a master at creating business deals and I have achieved $390 million in personal sales because of the strategies I have mastered and love to teach people like you!
In my early 30's I decided that the only way I was going to create a path of freedom on my own terms, was to surround myself with incredible people that shared my vision and goals. I also had to face the fear of leaving old relationships, old habits, and limiting beliefs behing me. Those shifts helped me create chapter 2 in my life, which is filled with vision, purpose, and contribution to my family and the professionals I get to work with each and every day!
I would not be where I am today if I continued the limiting habits I was following since I was 12. Today I stand here with you sharing advice and strategies I know will impact you more than you will ever imagine because I have personally learned and executed these strategies, and now standing with my son, I will inspire you and your family to do the same!
My success comes from working in industries like agriculture, real estate, natural resources, manufacturing, technology, online business, and network marketing.
In our program we are teaching the exact same blueprint that Luke and I both follow and have been teaching other Kidpreneurs and their parents too!
I wish that there was a program like the Kidpreneur Family Challenge when I was growing up because I feel that I would have been successful much earlier in life being able to learn such valuable information.
"The more we contribute to those people around us, the more human we become"-Troy
Meet the Master Kidpreneur, Luke Aberle!
Hello my name is Luke Aberle and I am a 12-year-old Kidpreneur and I do product reviews on tech products, camping gear, and photography equipment from a kids point of view! I started my business when I was nine years old and I I had always loved tech products, camping gear, and photography and I really found when talking to people they found my information really helpful and i helped them solve their problems with products. That was really inspirational for me so that's why I started my business at a young age. Now that I am 12 years old I have got to partner with really big companies such as Yeti outdoor products and more. I review all kinds of products from smart phones to different microphones and back packs and more. I hope to inspire all kinds of people to pursue their passion and really do what they love! I think everyone is good at something and it is whether you pursue that thing that you show the world what your really good at.
What Are Others Saying About The Kidpreneur Challenge?
" I've known Luke and Troy now for a couple years. One thing I would like to tell you about them is how much they truly do care about you and your success. The last project we worked on together they did everything as promised and even went above and beyond the call of duty. Thinking outside the box was a big factor here. I also wanted to personally add a note onto how well they work as a family (father-son) team. Luke consistently impresses me by acting intelligently and maturely just like an adult, if not even more so. I am pleased to have the pleasure of meeting and working with the both of them. It's not only the great knowledge that they will provide, it's a sense of ownership and personal touch that is really special. Luke and Troy is that dynamic and impressive team that I want to be working with long term into the future."
Andrew Izumi
Events2books.com
" I can't say enough about the Aberle Family. I have had the pleasure of meeting Troy and Luke Aberle in person and I was blown away by the knowledge, skills and aptitude of Luke Aberle, who as a pre-teen, has accomplished more as an entrepreneur than most people I've encountered who are in their twenties and thirties. Luke has such a passion for helping others learn how to leverage the power of entrepreneurship no matter what age you are, coupled with a dynamic and outstanding personality, Luke just shines above most of the kids I have ever met. I love that he has been willing to help my three young children get excited about entrepreneurship and inspire them to take action even as young as they are. It is refreshing how Luke takes pride in his work and strives to make a difference. His Dad Troy is one of the hardest working Fathers I've ever met and I can see why Luke and Troy have such a powerful program that I believe is going to be an opportunity every family with kids should participate in. As a coach, Troy has already impacted so many people, and helped them live their best life and if Troy and Luke are putting a program together, it will certainly be one that will make all of the difference. I can't wait for my children to join Troy and Luke Aberle's Kidpreneur Family Challenge."
Angie Norris
Founder, TVpreneurs Entertainment Network
" Nothing greater than a family who pours into others or a father who lifts up his son to do mighty things. Luke and Troy are the real deal. As a friend, Troy has poured so much heart and soul into me and my business. He is powerful, knowledgeable about so many things, and compassionate. I can't wait to see what this mighty duo does for others. "
Jonathan George
CEO Unleash Your Rockstar
" Troy surprised me right away with his intuitive questions and ability to know what was really behind my words. As a coach he offers much more than supportive tools or techniques, but also kindness, generosity, and an impressive way of understanding your heart, your purpose, and your gifts. "
Natalie White
Her.Rise.In
We Hope you agree that this journey will changer your family outcome!
Troy and Luke have already helped many people and now it is your turn to shine and learn the life and business strategies that will make you a respected champion!
Is your family ready to be the next success story?
Frequently Asked Questions
How long is the challenge?
What is the age requirement for the program?
How does the Kidpreneur Family Challenge compare to other programs?
What will be the outcomes for us when we complete the course?